The rechargeable battery pack is a great way to bring your consumer electronic products into the modern, environmentally conscious era. By saving your customers from making countless shopping trips and spending endless amounts of money on disposable batteries, you'll set your products apart from those stuck in the past, all while keeping disposable batteries out of landfills.
CM Batteries is a reputable manufacturer of custom rechargeable battery packs with over 15 years of experience, catering to a diverse range of applications such as personal care devices, outdoor camera systems, security monitor systems, digital alarm clocks, and flashlights. While the standard voltage for these applications ranges from 3.7 V to 14.8 V, CM Batteries can also accommodate higher voltage requests.
The three key components of a rechargeable lithium battery pack are the cell, the protection circuit module (PCM), and the connector, all of which CMB takes into careful consideration when designing and producing custom battery packs. In this article, we'll break down CMB's offerings for each of these components. For those of you who are new to the world of custom rechargeable batteries, we'll also provide a brief description of the role each of these elements plays in a successful battery pack. Let's get started.
Battery Cells
A battery cell is an individual unit within a battery pack that converts chemical energy into electrical energy. One or more of these cells make up a battery pack. CM Batteries offers three categories of rechargeable battery cells:
Standard Cells
CM Batteries most often recommends the battery cells 18650 for our client's custom battery packs. With a capacity range of 3.7V 18650 2000mAh to 3.7V 18650 3500mAh, these are the most common choice.
Extended Cells
For products with a more compact battery pack space allowance, our extended 3.7V 21700 cells are likely the best choice. At a slightly more expensive price point, these lithium battery cells have a capacity range of 4000mAh to 5000mAh, and the energy ratio is larger than the standard 3.7V lithium ion battery cells.
Custom-Built Cells
To meet the unique requirements of some of our customers, CM Batteries also offers custom-built rechargeable battery cells, including 10440, 13310, 14430, 14500, 14650, 16340, and 18500 batteries.
PCM
A Protection Circuit Module (PCM) is a safety circuit that prevents lithium ion batteries from overcharging, over-discharging, and/or over-draining. It ensures the safety of a battery. The technology behind PCMs used for consumer electronics is rather advanced, so we recommend the use of established PCMs from well-known international manufacturers. In certain cases, CM Batteries will recommend a 10K or 100K NTC.
Connectors
The connector – you guessed it – connects a lithium-ion battery pack to the device it's powering. While we accommodate requests for custom connectors, we typically recommend using an approved existing connector, like those produced by JST.
The above three components play an important role in designing a successful and safe rechargeable battery pack, but there are many other details CM Batteries consider thoughtfully when designing custom battery packs of all shapes, sizes, capacities, and applications. For example, CM Batteries custom designs each battery pack's casing to ensure proper insulation for each unique pack, no matter the size or capacity.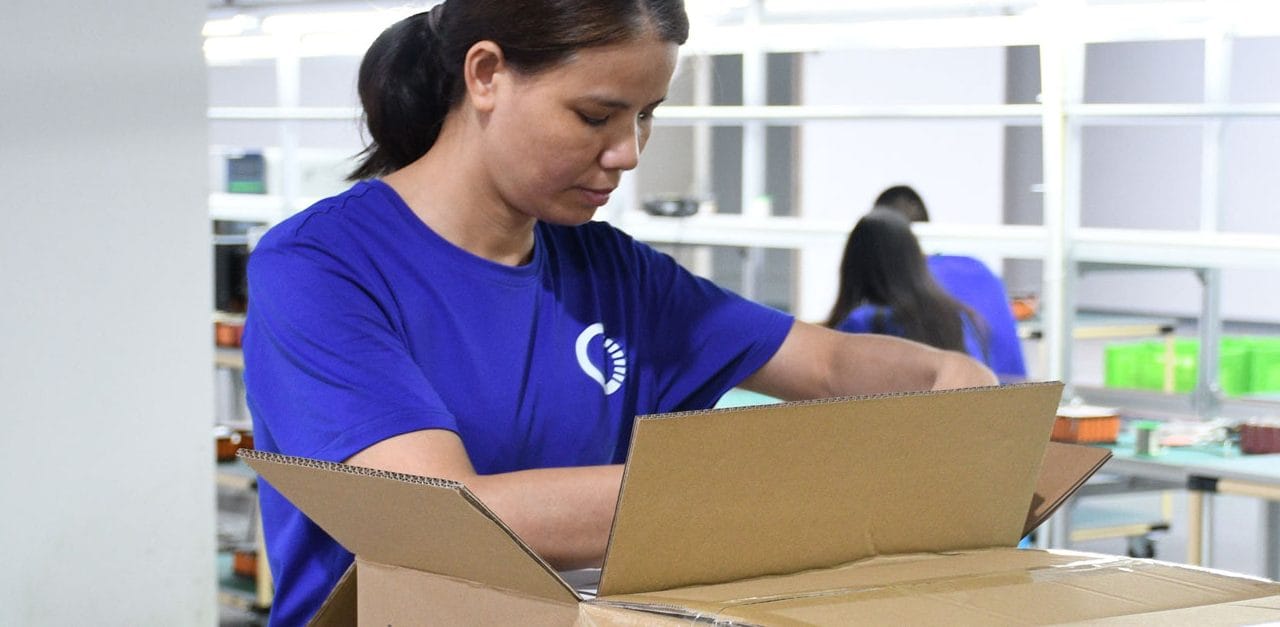 At CM Batteries, they take care of every step of the battery pack design and production process, and they put quality and safety at the forefront. In the millions of rechargeable battery pack CM Batteries have produced over the past 15 years, they have not had a single fire incident, largely due to a strict and methodical quality control process in terms of materials, production processes, and product testing methods. That said, if your order is large-scale, we do recommend having a third party inspect the product prior to shipment as an additional precaution.
Ready to start your custom battery pack journey? I think CM Batteries can help you 100%.