CMB is a leading e-bike battery manufacturer, a custom e-bike battery pack from CBM is a unique battery designed specifically for your e-bike by our dedicated engineering team composed of our CTO, electronics engineer, software engineer, and mechanical engineer.
CMB's Custom Ebike Batteries Offerings:
A custom ebike battery pack from CBM is a unique design for your electric bicycle. Our engineering team remembers the CTO, electronics engineer, software engineer, and mechanical engineer as a group to support you in developing a custom e-bike battery solution with your engineering team.
OEM or ODM Services: From custom labeling to original product designs, our team can take on any level of customization you require, whether it's aesthetic or structural.
Advanced Product Design: Our skilled engineering team designs complex battery packs with advanced battery management systems (BMS) and other features customized specifically for your e-bike's exact needs to ensure battery efficiency and reliability.
Safety Features: Our custom batteries are equipped with special safety features including water resistance and temperature protection for discharge and charge.
Getting Your Custom Ebike Battery Pack Sample
CMB CTO needs to know the voltage, capacity, power, and shell size of the ebike battery so that they can make 3D design drawings, please reply in time. Maybe you are looking for other electric bike battery manufacturers, but building ebike battery for your business, not the bike, we actively seek it out.
If you are an e-bike battery replacement seller, we will give you customized suggestions based on popular styles. Here are the popular styles of 36v and 48v produced by CMB, more details.
If you are an electric bicycle supplier, we strongly believe that the designed battery pack should be aesthetically pleasing, so that the bicycle can become a popular style on the road or in the wild. We hope to boost the energy for every beautiful e-bike.
Custom High Quality Lithium Battery for Your Business
Lithium batteries are renowned for their powerful energy, the first choice for demanding electric bikes. If you replace the aging lead-acid battery for your bike, CMB lithium-ion bike battery with super long cycle charging times will become your most reliable power source.
Solution: CMB CTO has worked in e-bike battery suppliers for 15 years. They are immersed in their jobs and are often excited by the complex design of ebike battery pack. Here you can quickly get the 3D design drawings and samples.
Compatibility: CMB is very familiar with the bike battery motors on the market. Our custom-produced battery packs can fit most models. The convenient installation design and comfortable riding experience will affect your brand evaluation.
Safety: The built-in BMS has high-temperature warning and overcharge protection, and the outer packaging also has an anti-shock design. We will guide each partner on how to build a safe warehouse and preserve the ebike battery.
Savings: Safety is the first priority when we customize ebikes battery, and the second is economic benefits. The battery shells and accessories will be made of environmentally friendly and lightweight materials, which can save your purchasing and logistics expenses.
The Core Test of Custom Electric Bike Battery
Aging Test: Each lithium battery for electric bike does an aging test with your discharge and charge current needs.
Vibration Test: This test takes about 3 hrs to check whether the batteries fire or explode. Besides, it also inspects the spot welding or soldering process.
Constant Temperature and Humidity Test: For the e-bike battery manufacturers, Extreme testing of lithium battery packs demonstrates production prowess. Testing the performance of e-bike batteries under extreme conditions can help modify the ebike battery pack design.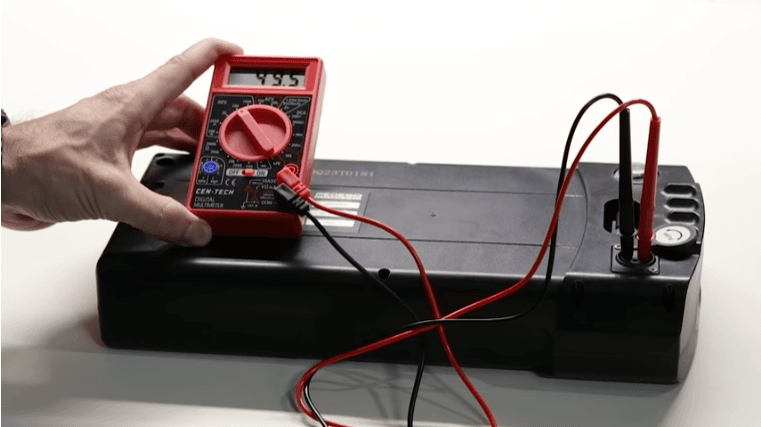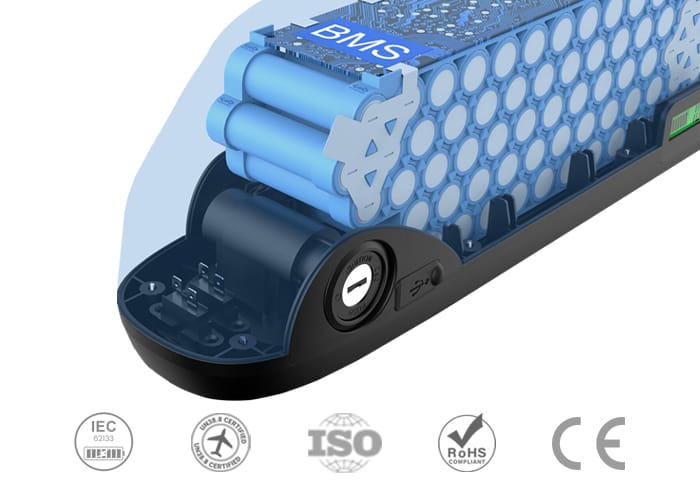 Getting Your Ebike Battery Certification
As an electric bike battery company with 15 years of experience, CMB has certificates of CE, IEC, Rohs, and UN38.3 as well as rich experience in certificate master registration, if your sales country needs other certificates, please contact us.
Sturdy Packaging Facilitates Distribution
During long-distance transportation and express delivery, inevitable impacts will damage the appearance of the electric bike battery pack,  and severe impacts will damage the batteries and cause fires, so we design impact-resistant packaging boxes to ensure product safety.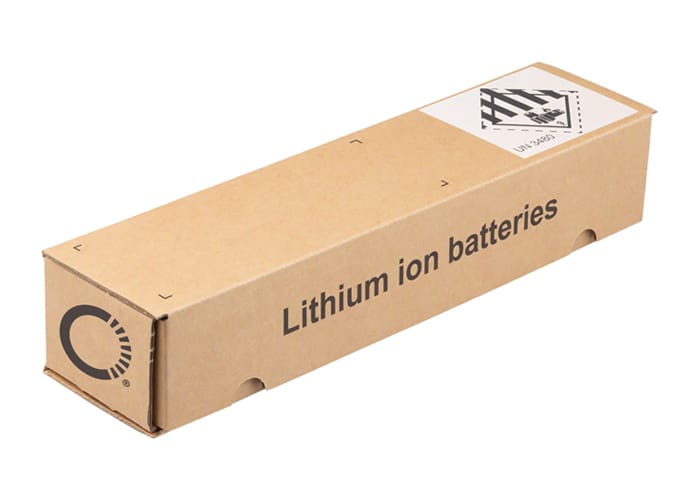 More Technical Articles On E-bike Batteries:
Custom E-Bike Batteries FAQ
Can I make my own e-bike battery pack?
Making your own e-bike battery is definitely not an easy task. You will need a spot welder, spot welding skills, soldering skills, and a lot of knowledge about batteries. Making your own e-bike battery is not without risk. Lithium-ion batteries are very dangerous and can put out a lot of power.
There are a number of different types of e-bike batteries, including downtube battery, Polly battery, hailing battery, frog battery, rectangle battery, rear rack battery, silverfish battery, triangle battery, water bottle battery, and 21700 battery.
What are the different types of batteries in an e-bike battery?
Downtube battery, Polly battery,hailong battery, Frog battery, Rectangle battery, rear rack battery, silverfish battery, triangle battery, water bottle battery,21700 ebike battery.
What are the specifications and features of CMB's e-bike batteries?
We offer a wide variety of battery shapes, sizes, and designs based on each customer's needs. Simply provide us with your desired specifications, and we will design a custom battery pack to meet the needs of your e-bike.
What are the biggest advantages of choosing a CMB e-bike supplier?
At CMB, we offer competitive prices that help keep your products affordable to your end consumer without sacrificing quality, efficiency, or durability. Additionally, our expert engineering team guides our customers through the customization process to ensure they walk away with the best and safest possible battery for their unique product.
Tailored Customization
Our design team can create custom battery designs for just about any device or machine.
Timely Delivery
Our efficient production and distribution process gets your product delivered in a timely manner.
Quality Guarantee
We stand by our products and guarantee you'll be happy with your purchase.