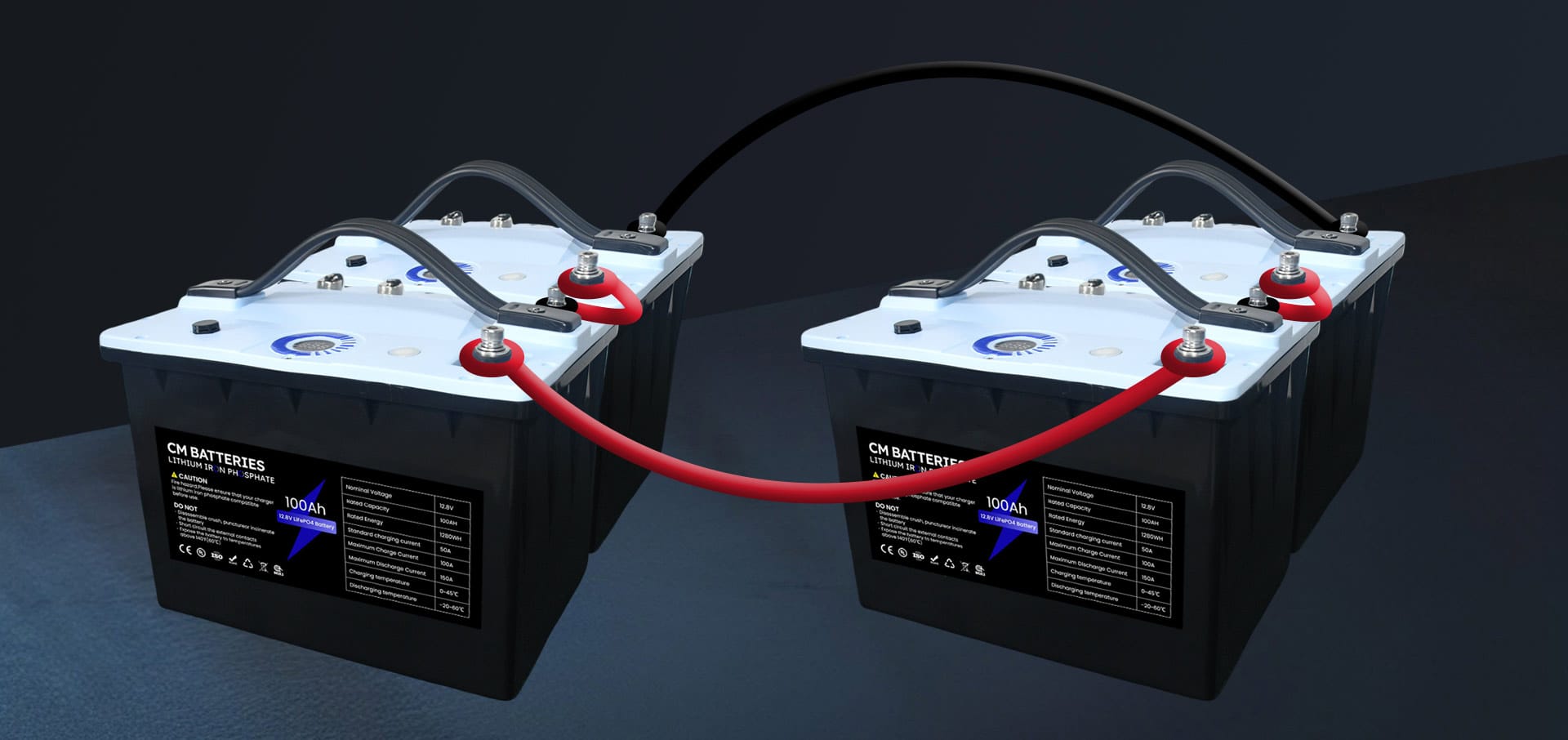 LiFePO4 24V 200AH Battery 5120WH Low Temp Charge & BMS 100A ~200A
The CMB lifepo4 24V 200Ah deep cycle battery is built with A-grade lithium iron phosphate cells, which have reliable low-temperature resistance, a 3% self-discharge rate, and supports IP68 waterproof, up to 4 series and 4 parallel, but please note: the voltage before the battery is connected in series and parallel must be the same.
Through the operation manual of CMB, you can easily build the battery system you want. Each battery pack is equipped with a current limiting module inside, which can protect the BMS when connected in parallel.
Connecting Solution for LiFePO4 24V 200AH
Connecting four 12V 100Ah battery packs by 2s2p.

Connecting two 12V 200Ah battery packs in series.
More Options for LiFePO4 24V 200AH Sellers
Series-parallel connection batteries will become the most reliable energy source for equipment such as trailers, RVs, campers, solar systems, golf carts, trolling motors, water power supply, off-grid, etc.
As a battery seller, you can provide series-parallel solutions for 24V 36V 48V demanders. Using 12V 100Ah battery packs can give you more advantages in the competitive market, which can reduce your stocking pressure very well, and 12V 100Ah battery products are safer and cheaper to transport.

As an individual buyer, you can easily learn the details of series and parallel connections from the CMB manual, which can help you build a battery system, even if you want a 48V 100Ah power system.

Tips for Repairing Faulty Batteries
90% of the battery failures are due to the unbalanced voltage of the battery, which will cause the battery pack to fail to charge or fully discharge. Currently, it can be repaired through the balanced voltage equipment provided by CMB.
According to the operation guide, even if you are a novice, you can fix your battery, meanwhile, sending the faulty battery to your nearest CMB repair station is a reliable choice.
IP67 Test For CMB 12V100Ah-A
After testing, the CMB 12V100Ah-A can work normally in a humid environment without interference. Even if it is placed under water for half an hour (IP67 test), the inside of the battery remains dry, which means that it can be used on a boat Even if the CMB battery pack falls into the lake, it will not cause damage to the battery and BMS.

Lifepo4 Battery Box Design
Parallel and series battery connection of lithium ion battery 12V 100Ah is very convenient to transport and carry. If it is necessary for you to buy a 24V 200Ah lifepo4 battery, CMB CTO can customize it for you Exclusive lifepo4 24V 200Ah and BMS, wheels can be installed at the bottom of the shell so that you can easily drag.
We have been a leading lithium-ion battery pack manufacturer for more than 15 years, and we've gained a lot of expertise in the field in that time.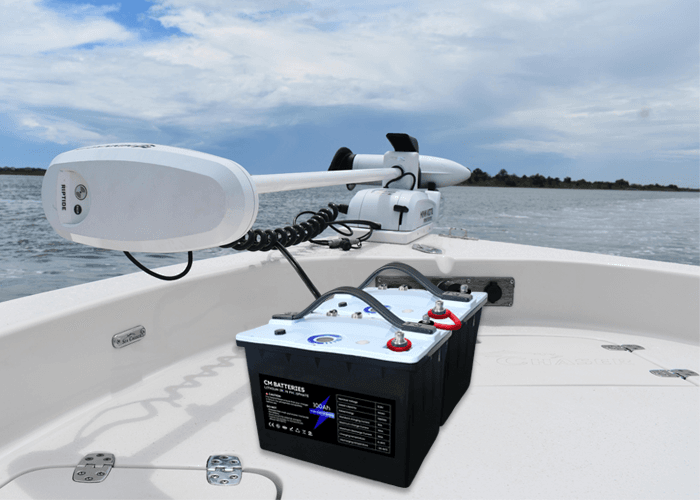 Trolling Motor:
The lithium battery 24V 200Ah can provide more power to the trolling motor and boat, which is very suitable for fishing boats with friends, powerful and reliable, referring to the recommendation:
80 to 120 pounds–24V 200Ah lifepo4 battery
Golf Cart:
Lithium ion battery 24V 200Ah is often used in golf carts, which are lighter than lead-acid. When you replace the CMB battery, you will be surprised to find that your golf cart can drive faster and farther without Beware of running out of battery.
Off-Grid:
For the off-grid battery system, CMB is equipped with a professional BMS, which is specially applied to the BMS in the off-grid system. You can remotely view the voltage and capacity of the battery pack in your home from the mobile phone App, and remotely control your battery pack.
RV:
Connect the 12V 100Ah battery pack in series to form a lithium battery 24V 100Ah, it will provide long-lasting power to your RV, don't worry about running out of power.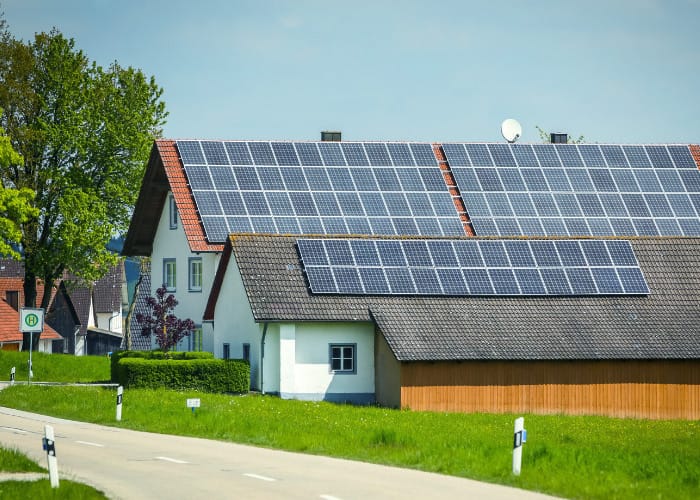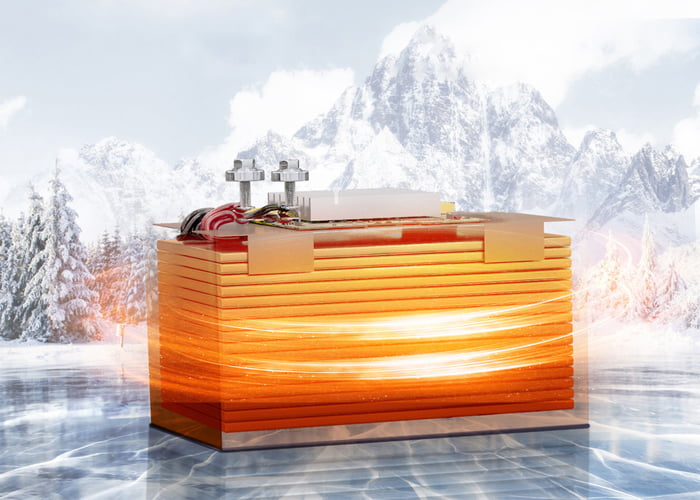 Self Heating:
Cold weather lithium battery equipped with a self-heating func, it can heat the battery to above -20 ℉, Ideal for low temperatures and harsh environments, making charging safer and boosting your energy in winter.
Low Temperature Discharge:
Low temperature lifepo4 battery is the perfect winter soldier. It can perform well in -4 to 32°F, with continuous and stable discharge at low temperature. Much better than SLA or other lithium.
Bluetooth and APP:
You can download the app to manage your new battery directly on your phone, this Battery with Bluetooth will built-in pairs perfectly with your phone.
Monito:
Connect the Monitoring Screen, it can display voltage and SOC to help you judge the battery status.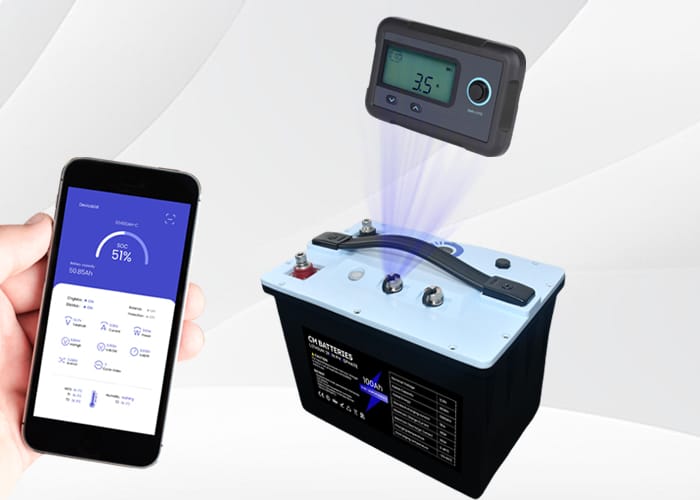 More Technical Articles On LiFePO4 Batteries
How to return and repair?
We want to be sure you're as happy with CMB batteries as we are, When there is a problem with the battery, CMB has many solutions that can provide you with solutions
1. Connect the leftmost port with the CMB balancing device, which makes the voltage of the battery pack tend to be normal, it can solve 90% of battery problems.
2. Choose the nearest CMB repair station, which can help you solve 100% of battery problems.
3. If you are CMB dealer, our CTO will guide you to repair the wrong battery. If the battery still cannot be started, we will take back the battery and refund or reissue the corresponding number of batteries in the next order.
How soon can I get the battery?
100Ah-300Ah Batteries are dangerous goods, therefore, sea freight from CMB factory to your warehouse is the most reliable way.
To USA East -25 Days
To USA Western -35 Days
To Europe -30 Days
To South Africa-35 Days
We make every effort to process your order quickly so you can get your system or gear up and running right away.
Do you have the certification?
CMB's batteries have UL, FCC, and CE certificates. CMB has sufficient certificate registration experience, if you need other certificates, please contact us.
How to become the CMB reseller?
If you have a warehouse and are familiar with batteries, CMB's high-quality and cost-effective batteries must be your best partner to develop the market.Contact us, you can get a model of high-quality products and peer service.
Is it good in bad weather?
CMB 12V/24V Lifepo4 battery outperform other batteries in most weather conditions.
1. It can charge between 32° F and 113° F and discharge between -4° F and 131° F. Outside of these ranges, it can discharge at a slower rate.
2. IP68 makes it able to continuously challenge the humid environment, even falling into the lake, it will not damage the BMS and battery cells.
Can I use a heating element to keep my Lithium batteries above freezing?
CMB 12V/24V Lifepo4 battery outperform other batteries in most weather conditions.
1. It can charge between 32° F and 113° F and discharge between -4° F and 131° F. Outside of these ranges, it can discharge at a slower rate.
2. IP68 makes it able to continuously challenge the humid environment, even falling into the lake, it will not damage the BMS and battery cells.
We Are Here To Boost Your Energy.
Tailored Customization
Our design team can create custom battery designs for just about any device or machine.
Timely Delivery
Our efficient production and distribution process gets your product delivered in a timely manner.
Quality Guarantee
We stand by our products and guarantee you'll be happy with your purchase.